2024 OK AWHONN Annual Conference:
Unmask Your Potential
The 2024 AWHONN Oklahoma Section Conference will be held May 2nd and 3rd 2024 in Edmond, OK.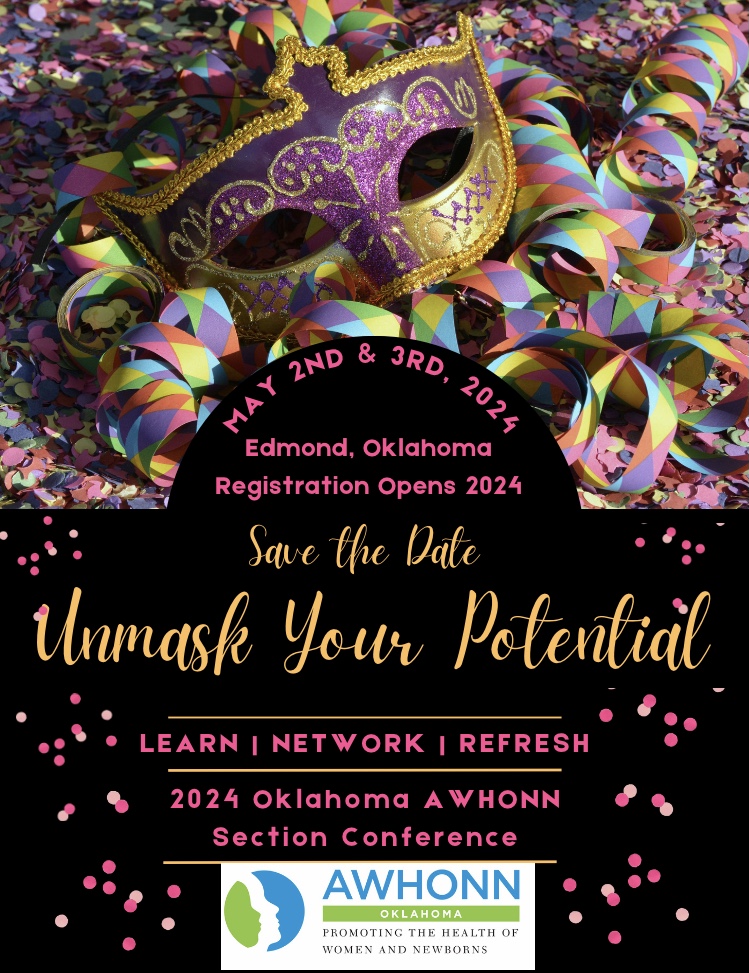 ---
Past Events:
Oklahoma South & Central Regions Meeting: December 12th!
Join us Monday, December 12th for an informative meeting on new products in the postpartum care space! See flyer for details and reach out with any questions!